English-Speaking Faculty: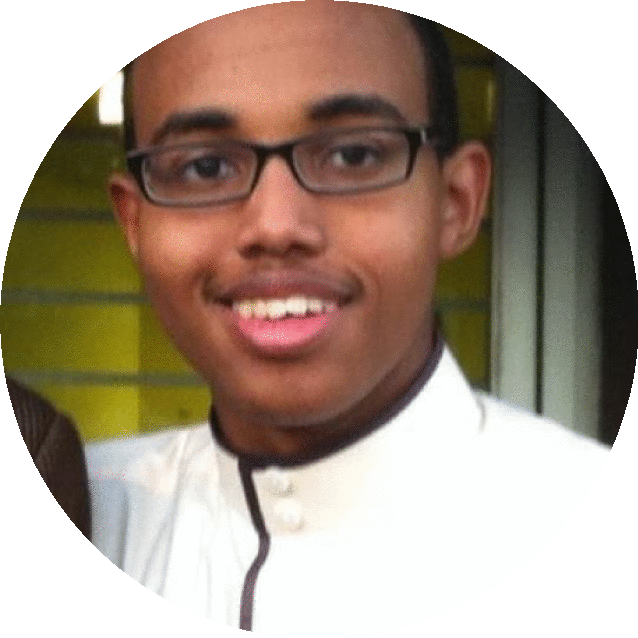 Abdullahi Bihi
Abdullahi Bihi was born and raised in Minnesota, where he studied with the many scholars residing there. He traveled to Saudi Arabia and completed a B.A. in Islamic law. He then pursued a M.A. in Islamic law at the Higher Institute for Judges in Riyadh. He currently teaches in various institutions and mosques in Minnesota.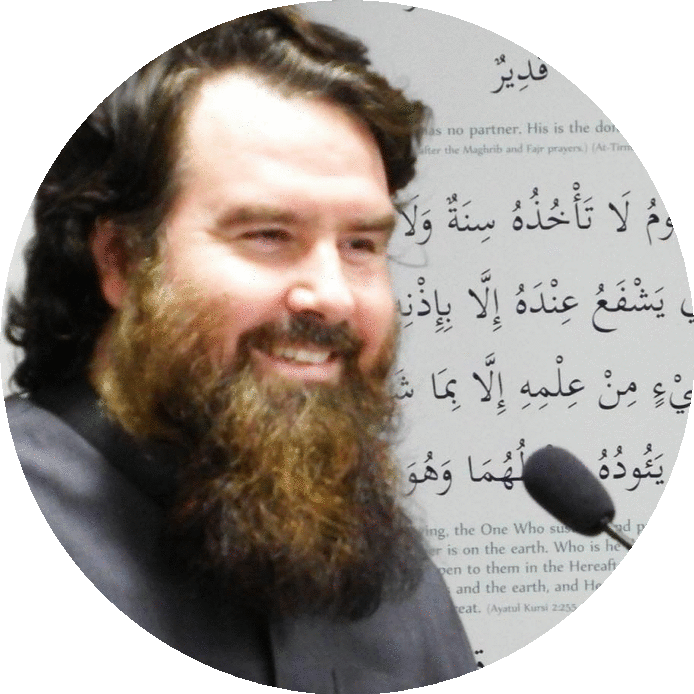 Abdurraheem Mccarthy
Shaykh AbdurRaheem McCarthy is of Irish-American heritage and was born and raised in the USA. After accepting Islam in 1994, he moved to Sudan and then Saudi Arabia where he spent 10 years in Madinah studying under the scholars and as a student in the Islamic University of Madinah. He graduated from the Arabic Institute and then from the faculty of Da'wah and Usool Ad-Deen, Islamic University of Madinah.
He is well known from his TV shows on Peace TV, Huda TV and other channels along with lecturing internationally all around the world. He travels around the world teaching.
Shaykh McCarthy has now decided to follow his roots and is living in Ireland, while supporting dawah projects internationally. He is an avid MMA fan and loves to read, spend time with the family and enjoy the outdoors
Dr. Abu Zayd is the director of the Quran Literacy Institute, an ILF subsidiary, which aims to provide advanced traditional Islamic scholarship courses based upon ijāzah certification. He holds a Bachelors degree in Islamic studies from the School of Islamic and Arabic Studies, American Open University, as well as a diploma in classical Islamic texts from Cambridge Islamic College, UK, under the supervision of Dr Mohammad Akram Nadwi. He is a lifelong student of Maulānā Yūsuf Islahi and Shaykh Waleed Edrees of the Islamic University of Minnesota, has memorized the Qurʾān and holds traditional licenses (ijāzah) in the ten modes of Qurʾānic recitation, books of hadith and Islamic texts.
He is the author of "Children's Bequest," a textbook on the science of tajweed based upon a translation of the Arabic classic "Tuhfat al-Atfal," which has been taught to hundreds of students over the past two decades. He is a freelance imām and teacher who regularly visits various Muslim communities throughout the US and abroad on a rotating schedule.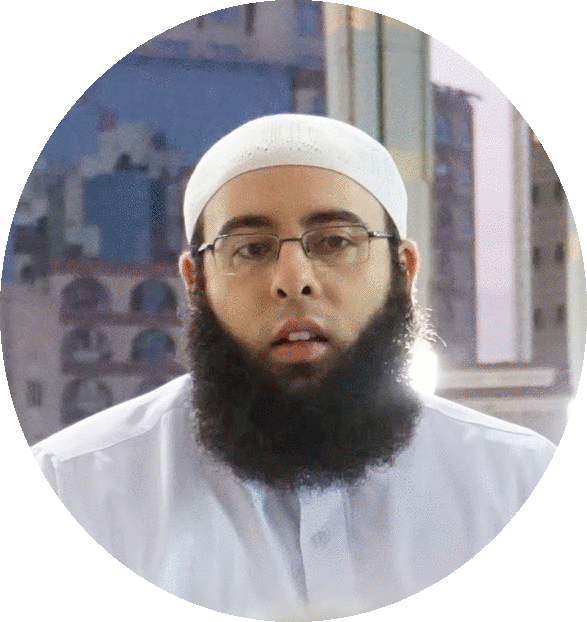 ahmed khater
Ahmed Khater  was born and raised in the San Francisco Bay Area. He graduated from the University of California, Berkeley with a B.A. in legal studies, and attained a second B.A. from Al-Azhar University in Islamic sciences and Arabic language. He received an M.A. from the Graduate Theological Union in Berkeley with a specialization in Islamic law and legal theory, and is now a PhD candidate at the Graduate Theological Union specializing in Islamic law and legal theory. He also holds a B.A. and an M.A. in Islamic studies from the Islamic University of Minnesota. He has received ijazat (licenses) in various Islamic sciences, including ones to teach and narrate the Hanbali madhhab.
He is a lecturer of Islamic studies at the Graduate Theological Union, Saint Mary's College (adjunct assistant professor), Islamic University of Minnesota, and was a lecturer of Arabic language at the University of California, Berkeley. He teaches and designs curriculum at Mishkah University, and he previously worked with Al-Azhar University's department of Islamic studies in English to edit books and articles for the scholars of Al-Azhar. He works with the Assembly of Muslim Jurists of America answering legal questions for their fatwa chat/hotline services, and as a fiqh consultant, resident fatwa committee secretary, and translator/editor. He also teaches the traditional Islamic sciences at Zidni Islamic Institute.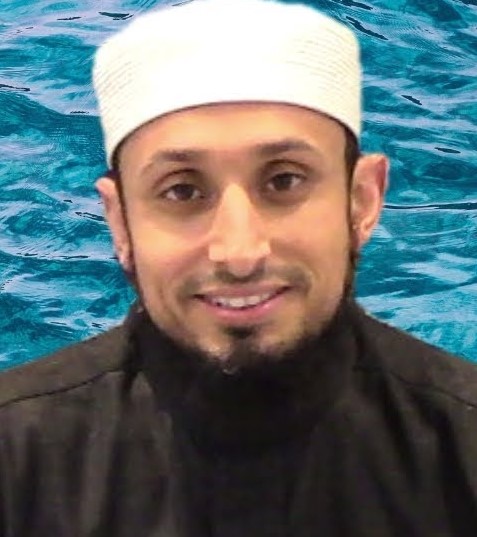 ahmed Metwaly
Dr. Ahmed Mohamed holds a M.Sc. and Ph.D. in Biology from Queen's University in Canada, and a MA in Islamic Studies from the Islamic University of Minnesota. He also holds an Ijazah (traditional Islamic license) to transmit and teach Quran recitation, Tajweed, Aqeeda, principles of Fiqh and principles Hadeeth. Previously, Dr. Mohamed worked as a faculty member at Rutgers University, College of Staten Island and Raritan Valley Community College. Currently, Dr. Mohamed is acting as the Resident Director of Youth and Young Adults Islamic Studies at the Islamic Society of Central Jersey.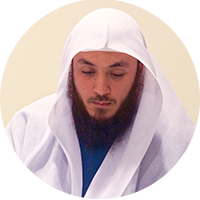 ammar shahin
Ammar Shahin was born in Cairo, Egypt where he began his Islamic training at a young age under the supervision of his father who was the sheikh of their village. He memorized the Qur'an at the age of twelve in various modes of recitation. He continued his Islamic education, graduating from the Institute for Preparation of Preachers with a diploma in Islamic studies as well as studying at Al-Forqan Institute.
He then traveled to the United States in 1999 where he studied computer engineering. He continued to study with many scholars, receiving from them ijazaat (licenses) in various Islamic sciences. His studies included studying the Maliki madhhab. He also pursued a B.A. at Al-Azhar University in the Islamic Sciences and Arabic language, and received a B.A. and M.A. at the Islamic University of Minnesota in Islamic Studies.
He has been an Imam in various mosques across the United States, and currently he is the Imam at the Islamic Center of Davis.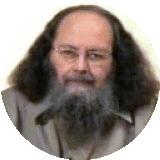 jamal zarabozo
Jamal Zarabozo was born in France to Spanish parents and embraced Islam in 1976 at the age of 16 in California. He subsequently taught himself Arabic in order to better access classical works. This led him to a fascination with the topic of hadith and its sciences, which he dedicated the next few years of his life studying. He moved to Boulder, Colorado in the mid-80s, where he had access to a group of du'aat who graduated from Imam Muhammad University in Riyadh and were pursuing graduate degrees at the University of Boulder. Additionally, he studied with Dr. Mustafa Azami, a world-renown scholar of hadith, who was living in Boulder for a few years. With all of their help and tutorship, along with his perseverance and dedication, he managed to achieve a level of scholarship that is rare to find in North America. He also holds a Bachelor's degree in Economics from UC Berkeley and a Master's degree also in Economics from UC Davis. He received an honorific doctorate degree from the Assembly of Muslim Jurists in America (AMJA) in 2015.
He translated many works like Fiqh as-Sunnah, Islamic Fatawa for Women, The Path to Paradise, The World of Jinn & Devils,Words of Remembrance & Words of Reminder, The Fiqh of Marriage, Marital Discord, Religious Extremism, among others. He also wrote several books like, The Fiqh of Friday Prayer,  Friday Prayer Khutbahs (2 Vol.), A Commentary on the Forty Hadith of an-Nawawi (3 Vol.), The Authority & Importance of the Sunnah, How to Approach the Qur'an, among others. He also founded and edited al-Basheer Magazine which ran for 8 years and at the time of its publication, was the leading and most academic journal of classical Islamic sciences. Shaykh Jamal has delivered several hundreds of lectures and given hundreds of classes throughout the United States as well as the United Kingdom.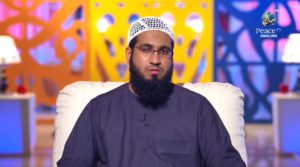 KAMIL AHMAD
Kamil Ahmad was born and raised in Toronto, Canada.  'He studied at the Islamic University of Madinah where he graduated with a bachelors degree from the faculty of Shariʿah in 2009. He then went on to complete a post-graduate diploma in Daʿwah from the faculty of Daʿwah & Usul-ud-Din.
Upon completing his studies in Madinah, he went on to pursue a masters degree in ʿAqidah & Contemporary Ideologies from Qassim University. His research concentrated on the New Atheism and its impact on Muslims.
Besides his academic studies, he has studied various classical texts in different Islamic disciplines under several scholars during his stay in Saudi Arabia.
Over the last decade, he has lectured in various countries and appeared on a number of satellite channels, including Peace TV and Huda TV. He has also been teaching for the Islamic Online University since 2010 where he currently serves as assistant professor for the MAIS (Masters in Islamic Studies) program.
He currently resides in Toronto, Canada where he actively works in the Muslim community.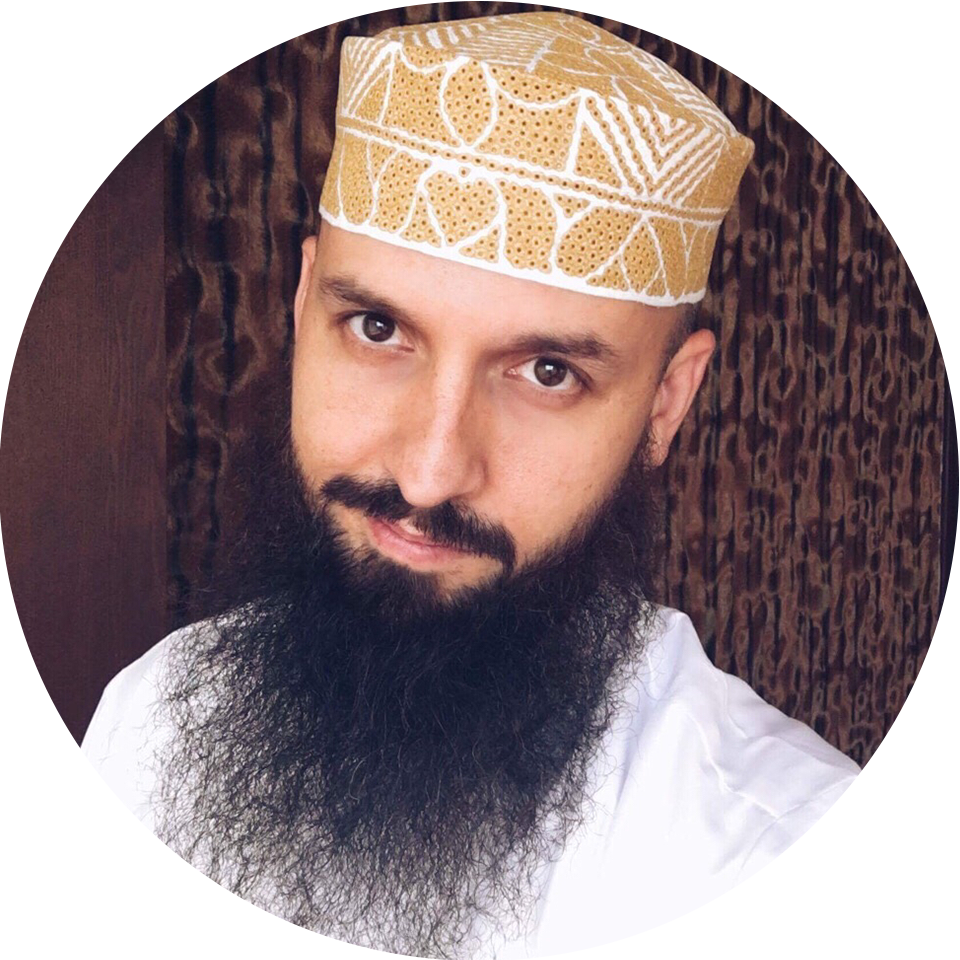 John starling
Abu Ibrahim John Starling, an American convert, was born and raised in North Carolina. After graduating from NCSU's College of Management with a B.S. in Business Management, John went on to further his education at the Islamic University of Al-Madinah. At this world renowned University he received 2 degrees; 1 from the University's Institute of the Arabic Language and the other from the University's College of Islamic Doctrine and Mission.
During his 7.5 year stay in Al-Madinah, John attended numerous study circles with major scholars and leading students of knowledge in the Hijaz, Najd, and southern regions of KSA. He found great benefit from both the traditional and formal education he received from his teachers and professors in the sciences or Arabic, Hadith, Theology, Fiqh, Tafsir, and Islamic. He is an avid student of knowledge and continues to study with numerous scholars around the world and is currently enrolled in Murtaqa Center of Islamic Sciences pursuing numerous certificates and in The Islamic University of Minnesota's Graduate Institute for Aalims and Da'ees pursuing a master's degree in Islamic Studies. Shaykh Abu Ibrahim is currently the Executive Director of GCLEA in Cherry Hill, NJ.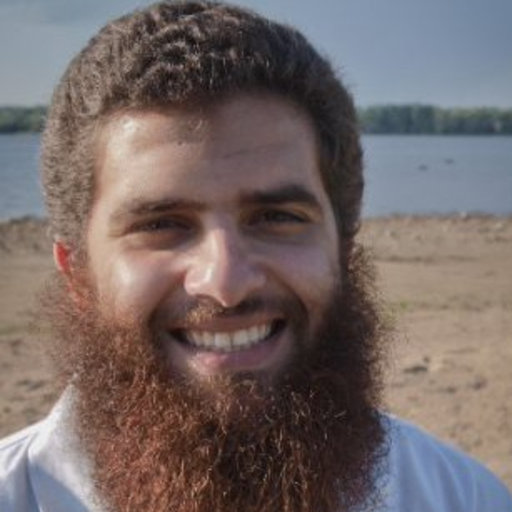 Majed Jarrar
Majed Jarrar teaches entrepreneurship at the University of Ottawa, and is currently pursuing a PhD in E-Business. He holds a P.Eng.EIT designation, a Master's degree in Electrical Engineering from uOttawa, and a Bachelor's degree with double major in Electronics Engineering and Physics, and a double minor in Mathematics and Computer Science from the American University in Cairo. Aside from all the engineering; He holds Ijaza in Quran (hafs), the nine collections of Hadeeth, and Hanbali Fiqh. His journey for pursuing Islamic studies for the past 14 years has included learning from scholars in Madina, Jordan, Syria, Iraq and Egypt. For many years, he thought about establishing an Islamic studies institution that not only taught traditionally, but also inspired students to give back to their communities, and make them a force for good in their environments. After years of thought and reflection, Majed co-founded Siraj Institute in 2017.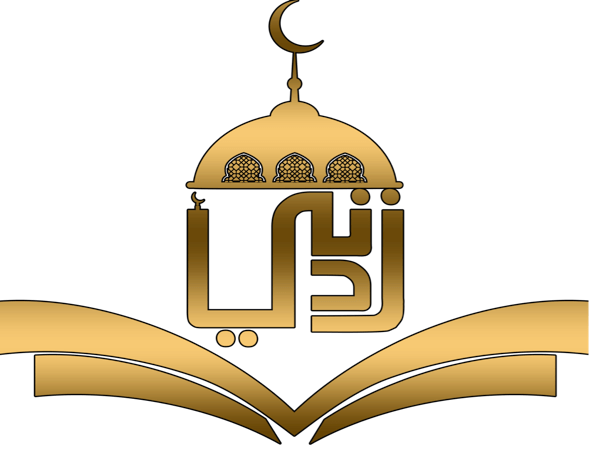 Mohammed Najeeb
Dr. Mohammed Najeeb has a Bachelors degree in Sharia from the esteemed Islamic University of Medinah. He also has a Masters and PhD from the College of Quran in the same University. He has read the 10 Qiraat and has an Ijaza from Sh. Ihab Fikri Haydar, muqri' in the Prophet's Masjid.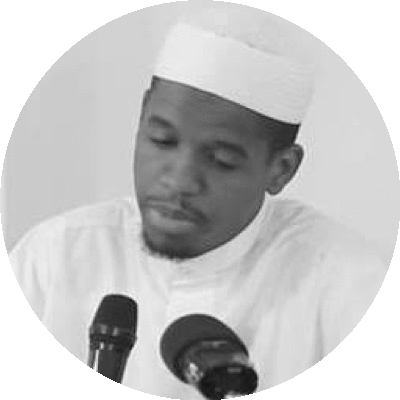 muhammad ibn muneer
Muhammad Ibn Muneer also known as Mufti Muneer is a young and dynamic speaker born and raised in Philadelphia. After completing his education in Philadalphia, Mufti Muneer went on to the University of Madinah to pursue his Islamic education. Mufti Muneer completed his bachelors and masters degrees in Hadith and is currently pursuing his PhD. Despite his concentration in Hadith, Mufti has a strong passion to teach Fiqh. Mufti Muneer's classes are known to be very engaging, interactive, and allow for a lot of discussion and Q&A. 
Mufti Muneer has had the opportunity to study under many of the prominent sheikhs of our time, from them is the al-'Allamah Shaykh Abdul Muhsin al-Abbad, may Allah preserve him.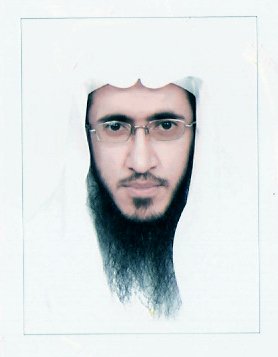 Nabeel Nisar Sheikh
Nabeel Nisar Sheikh recieved a BA in Hadith from Dar-Al-Hadith al-Khairiyyah in Makkah and an MA in Uloom-Ul-Quran from Umm Ul-Quraa.  Currently he is a PHD Canditate for Quranic Sciences.  The Sheikh has also had the honor to study under numerous senior scholars in Makkah.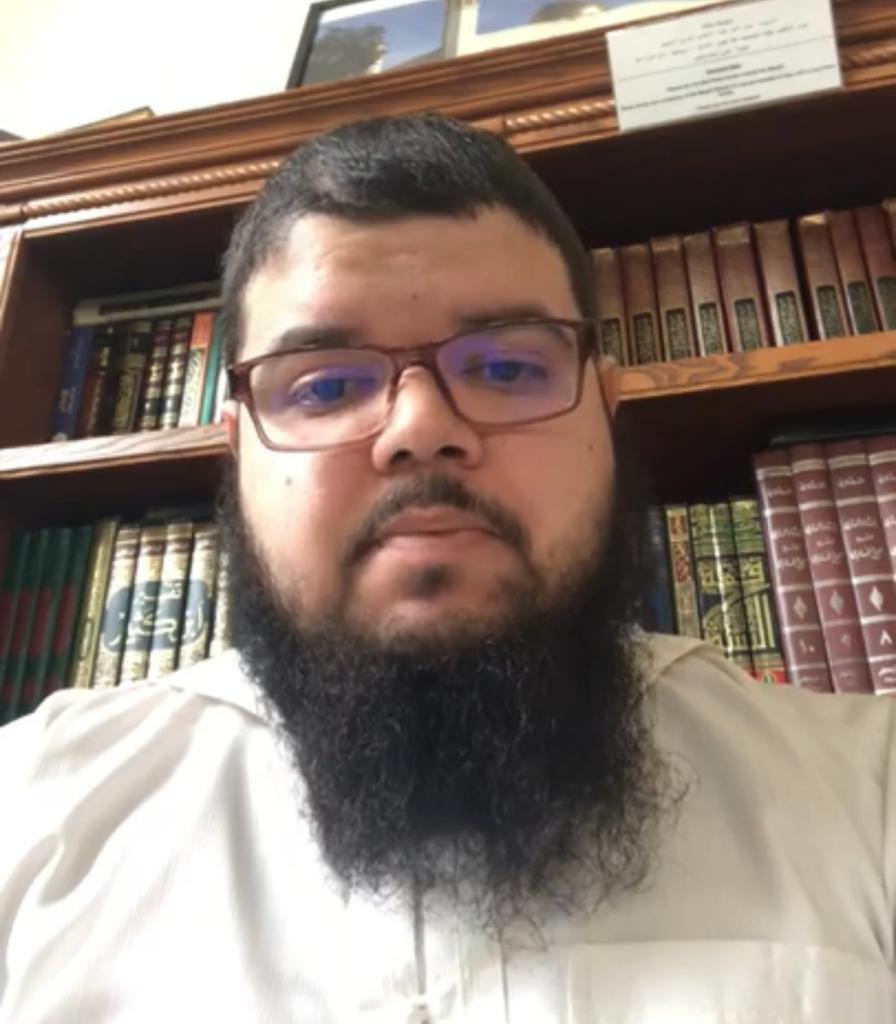 sulieman abdelhafiz
Sulieman AbdelHafez was born in Puerto Rico. He lived most of his life in Jordan while he studied there and memorized Quran.  He had the honor of studying with numerous senior scholars in Jordan over a period of 10 years.  He also received a BA in jurisprudence and legal theory The world Islamic Science and Education University in Amman Jordan.
Currently, he is pursuing a masters degree in Aqeeda at the University of Jordan and he is now serving as an Imam in Buffalo, NY.
Tahir Wyatt was raised in both West Philadelphia and Germantown.  He was educated in the Public school system where he attended and graduated from both Masterman and Central H.S. He accepted the religion of Islam in 1993, and married his high school sweetheart shortly thereafter.
Tahir received his Associates Degree in the Arabic language in 1999 and his BA in the Science of Hadith and Islamic Studies in 2003; in 2004 he received his first Post- Graduate Degree in Islamic studies and in 2009 Tahir was awarded a Master of Arts Degree in Aqeedah, which is Islamic Creed.
In November 2012 Tahir was appointed by Royal Decree as the first person to teach Islam in English at the Prophet's Mosque in Madinah, the second holiest site in the Muslim World. This Mosque accommodates over a million worshipers; and in March 2014, Tahir was honored with the appointment of Simultaneous Interpreter for the Imams of the Prophet's Mosque in Madinah Saudi Arabia.
While performing all of these duties abroad Tahir has been a constant resource and facilitator to mosque's, Islamic center's, universities, penal institutions and local governments on a variety of topics centered around Islam and current events.
Tahir Wyatt successfully defended his dissertation in October 2017 and earned his PhD in at the Islamic University of Medinah, KSA. He has been married for twenty years (20) and has five children.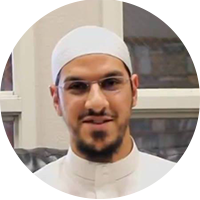 yousef hussin
Yousef Hussin was born and raised in the United States. He traveled to Egypt where he studied at Al-Azhar University and studied various Islamic Sciences with scholars outside the University. He then studied at the Islamic University of Minnesota, earning a B.A. and M.A. in Islamic Studies. He has received numerous ijazat (licences), including ijazah in several modes of Qur'anic recitation from Sheikh Waleed Al-Meneese and Sheikh Sherzaad Tahir. He was previously the Imam of Masjid Annur in Sacramento, CA.