English-Speaking Faculty: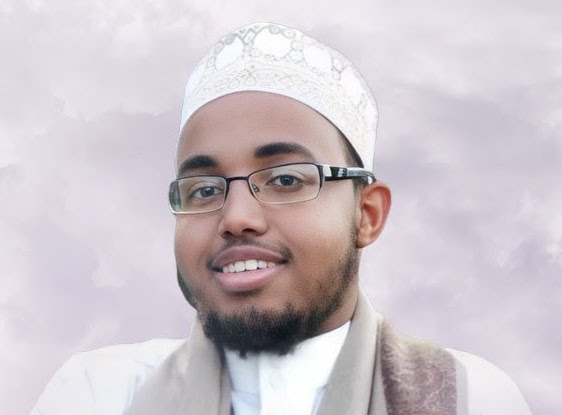 Abdullahi Bihi
Abdullahi Bihi was born and raised in Minnesota, where he studied with the many scholars residing there. He traveled to Saudi Arabia and completed a B.A. in Islamic law. He is currently pursuing an M.A. at King AbdulAzeez University in Jeddah. He currently teaches in various institutions and mosques in Minnesota.  Abdullahi Bihi has had the privilege to study and receive Ijaazat from numerous Scholars.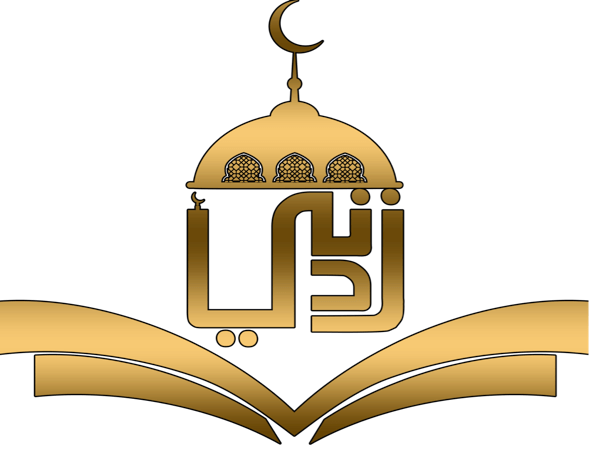 Abdullah Moataz
Shaykh Abdullah Moataz specializes in Hadith studies, and has studied and memorized various texts in the different hadith sciences under his teachers who are specialists in the field. He is a well-known researcher in the field of hadith in the West, and has received various ijazat in this field. He resides in Michigan and teaches Hadith studies with Zidni Islamic Institute.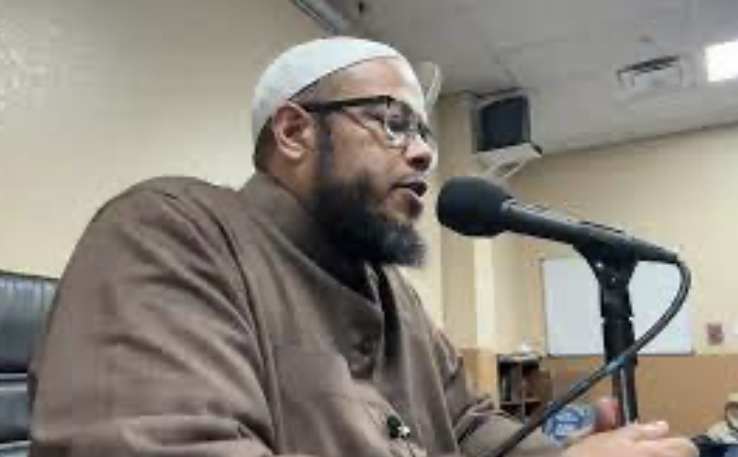 Abdullah Smith
Shaykh Abdullah Smith, Abu Zahirah, was born and raised in Atlantic City, New Jersey. He graduated Summa Cum Laude with a BA from the College of Hadith and Islamic Studies at the Islamic University of Madinah in Saudi Arabia in the year 2006. He also studied with many major scholars there, including Shaikh Abdul-Muhsin Al-Abbaad, Shaikh Muhammad Mukhtaar Ash-Shinqeeti, Shaikh Saalih Ali-Shaikh, Shaikh Saalih Al-Fawzaan, Shaikh Abdur-Rahman Kooni and others.
He is the former director of religious affairs at the Islamic Center of Daytona Beach, FL, and currently the imam of Masjid As-Sunnah which is located in Kissimmee, FL.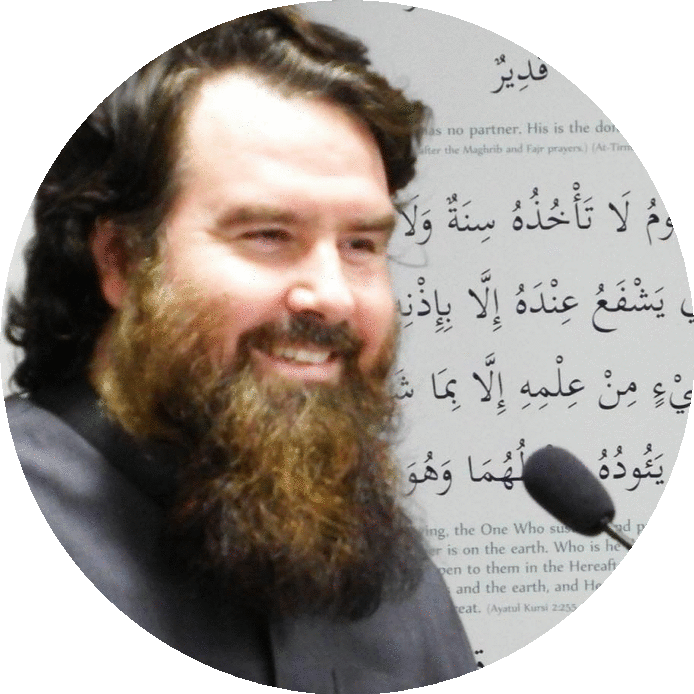 Abdurraheem Mccarthy
Shaykh AbdurRaheem McCarthy is of Irish-American heritage and was born and raised in the USA. After accepting Islam in 1994, he moved to Sudan and then Saudi Arabia where he spent 10 years in Madinah studying under the scholars and as a student in the Islamic University of Madinah. He graduated from the Arabic Institute and then from the faculty of Da'wah and Usool Ad-Deen, Islamic University of Madinah.
He is well known from his TV shows on Peace TV, Huda TV and other channels along with lecturing internationally all around the world. He travels around the world teaching.
Shaykh McCarthy has now decided to follow his roots and is living in Ireland, while supporting dawah projects internationally. He is an avid MMA fan and loves to read, spend time with the family and enjoy the outdoors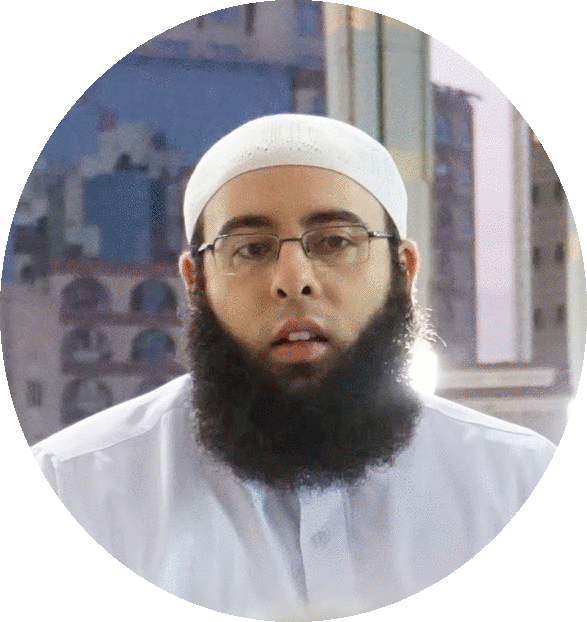 ahmed khater
Ahmed Khater was born and raised in the San Francisco Bay Area. He graduated from the University of California, Berkeley with a B.A. in legal studies, and attained a second B.A. from Al-Azhar University in Islamic sciences and Arabic language. He received an M.A. from the Graduate Theological Union in Berkeley with a specialization in Islamic law and legal theory, and a Ph.D. from the Graduate Theological Union specializing in Islamic law and legal theory. He has received ijazat (licenses) in various Islamic sciences, including ones to teach and narrate the Hanbali school of law.
He is an assistant professor of Islamic studies at Guidance College, the former dean of the Department of Islamic Studies there, and now the head of undergraduate Islamic studies there. He serves as an adjunct faculty member specializing in Islamic law and legal theory at the Center for Islamic Studies at the Graduate Theological Union, and was a visiting scholar there. He is an adjunct assistant professor of Islamic studies at Saint Mary's College in California, an assistant professor of Islamic law and the dean of the English Faculty of Shariah at the Islamic University of Minnesota, a faculty member teaching Islamic law and a member of the academic committee at Mishkah University, and was a lecturer of Arabic language at the University of California, Berkeley. He previously worked with Al-Azhar University's English Department of Islamic Studies to edit books and articles for the scholars of Al-Azhar. He works with the Assembly of Muslim Jurists of America answering legal questions for their fatwa (legal edict) services, and as an Islamic law consultant, Resident Fatwa Committee secretary, and translator/editor and lecturer. He teaches the traditional Islamic sciences at Zidni Institute, and is the resident scholar of Masjid Annur Islamic Center in California. He is a senior fellow with Yaqeen Institute.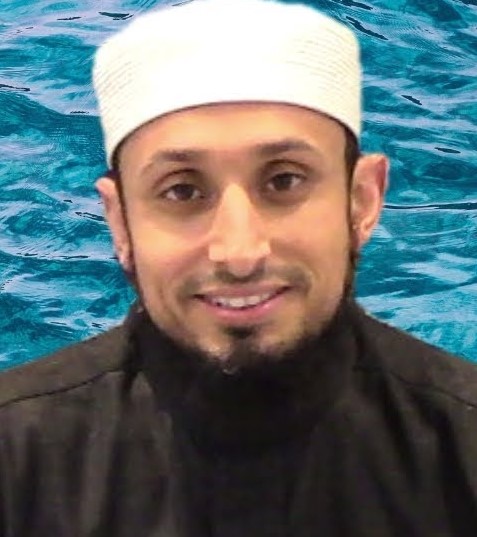 ahmed Metwaly
Dr. Ahmed Mohamed holds a M.Sc. and Ph.D. in Biology from Queen's University in Canada, and a MA in Islamic Studies from the Islamic University of Minnesota. He also holds an Ijazah (traditional Islamic license) to transmit and teach Quran recitation, Tajweed, Aqeeda, principles of Fiqh and principles Hadeeth. Previously, Dr. Mohamed worked as a faculty member at Rutgers University, College of Staten Island and Raritan Valley Community College. Currently, Dr. Mohamed is acting as the Resident Director of Youth and Young Adults Islamic Studies at the Islamic Society of Central Jersey.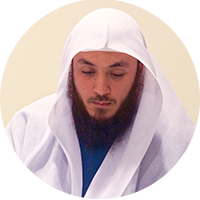 ammar shahin
Ammar Shahin was born in Cairo, Egypt where he began his Islamic training at a young age under the supervision of his father who was the sheikh of their village. He memorized the Qur'an at the age of twelve in various modes of recitation. He continued his Islamic education, graduating from the Institute for Preparation of Preachers with a diploma in Islamic studies as well as studying at Al-Forqan Institute.
He then traveled to the United States in 1999 where he studied computer engineering. He continued to study with many scholars, receiving from them ijazaat (licenses) in various Islamic sciences. His studies included studying the Maliki madhhab. He also pursued a B.A. at Al-Azhar University in the Islamic Sciences and Arabic language, and received a B.A. and M.A. at the Islamic University of Minnesota in Islamic Studies.
He has been an Imam in various mosques across the United States, and currently he is the Imam at the Islamic Center of Davis.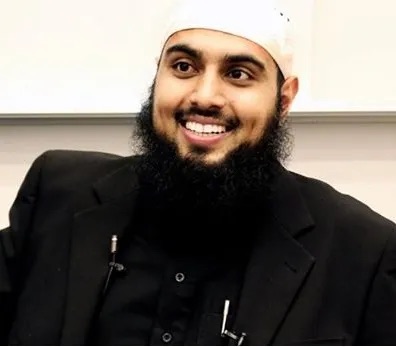 Sajid Umar
Dr Sajid Umar is a qualified Mufti and Judge, as well as an educator, author, researcher, and developer with a vision of ignited communities that benefit humanity upon the ethos of sincerity, excellence and steadfastness.
He was born in Leicester, UK. He moved to Harare, Zimbabwe, where he completed his primary and secondary schooling and pursued a first degree in Information Technology focusing on hardware, software, network design and implementation and security. He went on to successfully open an IT business in Harare before the age of 20. Alongside his contemporary studies, Sheikh Sajid graduated from a Qur'an Academy at the age of 18. Subsequently, he turned his attention towards Islamic Studies.
He travelled to Riyādh and enrolled at Imām Muhammed bin Saud Islamic University, where he initially completed a 3-year University Diploma in Arabic language and Islamic Sciences. His studies continued there over the next four years, attaining a Bachelor's degree in Sharī'ah with a grade of: (Excellent). He extended his studies for an additional three years, and achieved a Masters degree in Comparative Fiqh and Judiciary (Qadha), with honours, from the Higher Institute for Judiciary Studies (Ma'had al-'āli li'l-Qa'dhā) after training as a judge and successfully completing an academic thesis on the topic of Liquidity Management using the famous Repurchase Agreement (REPO) contract, as well as it's Islamic rulings and permitted Islamic alternatives. Thereafter he successfully pursued and completed his PhD within the Higher Institute of Judiciary at Al-Imam University, in a program spanning 5 years under the guidance of some of the world's best Muslim scholars. His PhD topic was related to the topic of Financial Risk Management, and in particular, Standardised Hedging Contracts between Islamic Financial Institutions (Treasury Operations).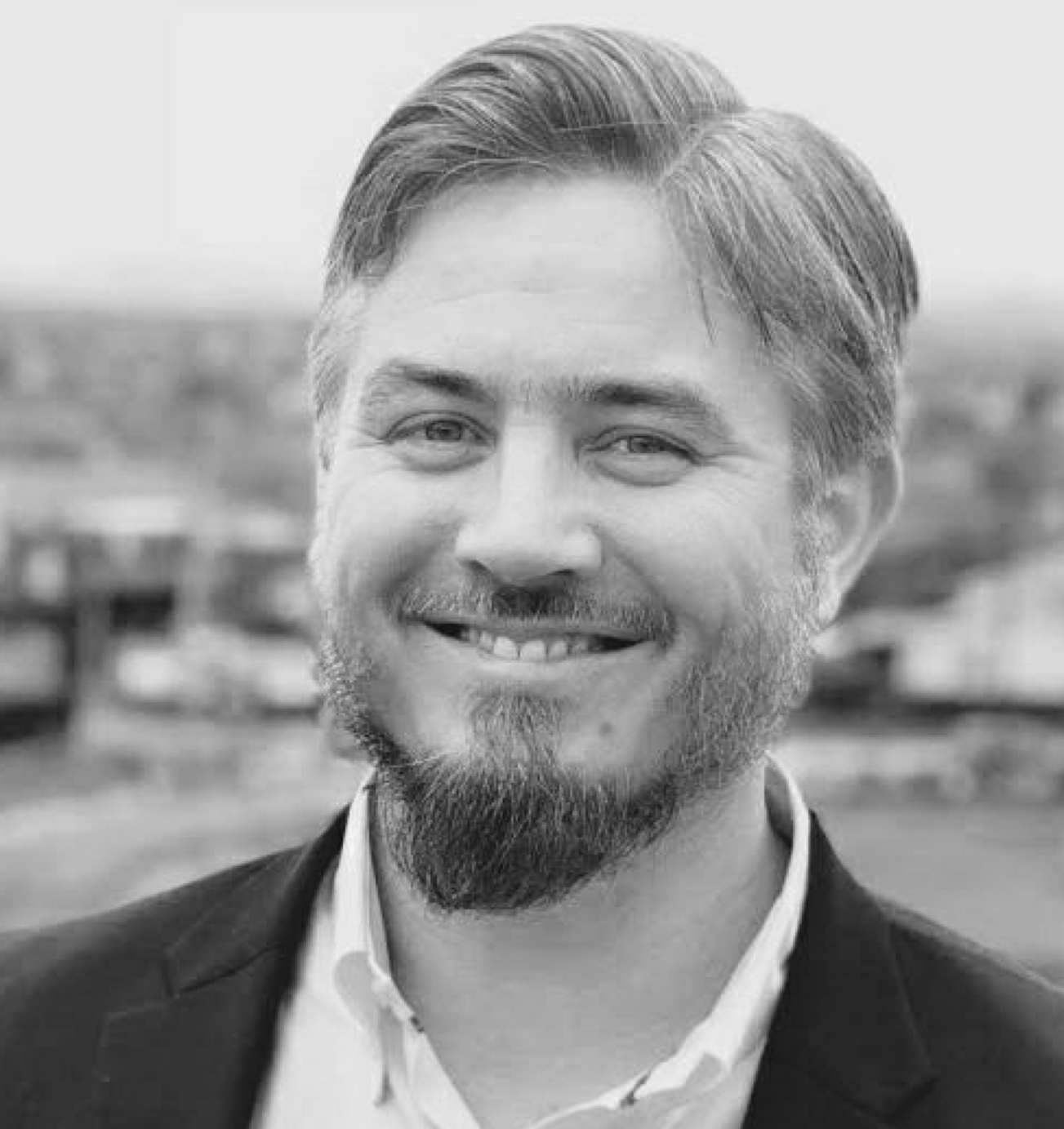 Joe Bradford
Joe Bradford is an entrepreneur and an American scholar of Islam.
He holds a Master of Islamic Law from the University of Medina, and has studied traditionally in the Muslim world for the past 20+ years. He was a VP and Senior Shariah Consultant for AlRajhi Bank, the largest Islamic Bank in the Middle East. Joe is sought after as an Ethical Finance Advisor to individuals and institutions at home and abroad.
Joe is one of the few experts on issues involving Muslims and Finance in North America. While his expertise spans many areas, he has focused his efforts on creating companies that allow people of faith and conviction to align their values with their finances.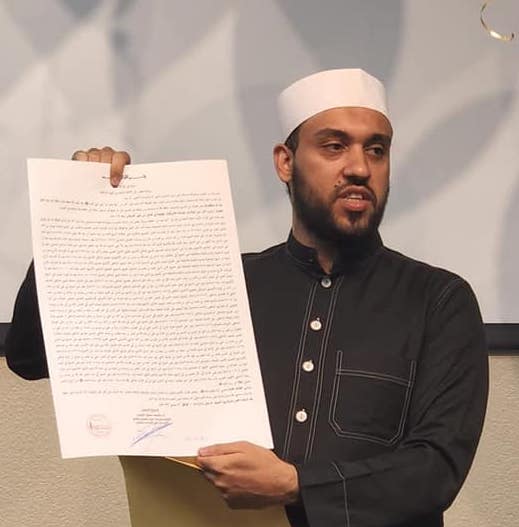 Mohammed Najeeb
Dr. Mohammed Najeeb has a Bachelors degree in Sharia (Islamic Law) from the esteemed Islamic University of Medinah.
He also has a Masters and PhD from the College of Quran in the same University.
He has Ijazat in the 10 modes of recitation from Sh. Ihab Fikri Haydar, muqri' in the Prophet's Masjid, and has studied with many top scholars in Saudi Arabia.
Dr. Mohammed has taught Qira'at and Quranic sciences in the Islamic University of Medinah, and is currently an Imam in Sacramento, CA.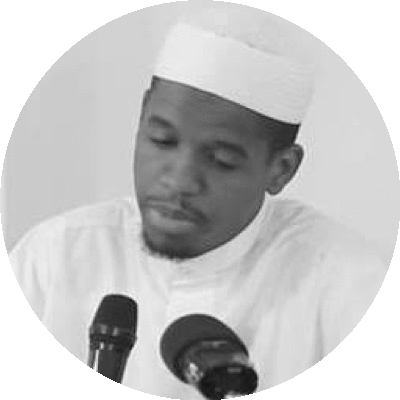 muhammad ibn muneer
Muhammad Ibn Muneer also known as Mufti Muneer is a young and dynamic speaker born and raised in Philadelphia. After completing his education in Philadalphia, Mufti Muneer went on to the University of Madinah to pursue his Islamic education. Mufti Muneer completed his bachelors and masters degrees in Hadith and is currently pursuing his PhD. Despite his concentration in Hadith, Mufti has a strong passion to teach Fiqh. Mufti Muneer's classes are known to be very engaging, interactive, and allow for a lot of discussion and Q&A. 
Mufti Muneer has had the opportunity to study under many of the prominent sheikhs of our time, from them is the al-'Allamah Shaykh Abdul Muhsin al-Abbad, may Allah preserve him.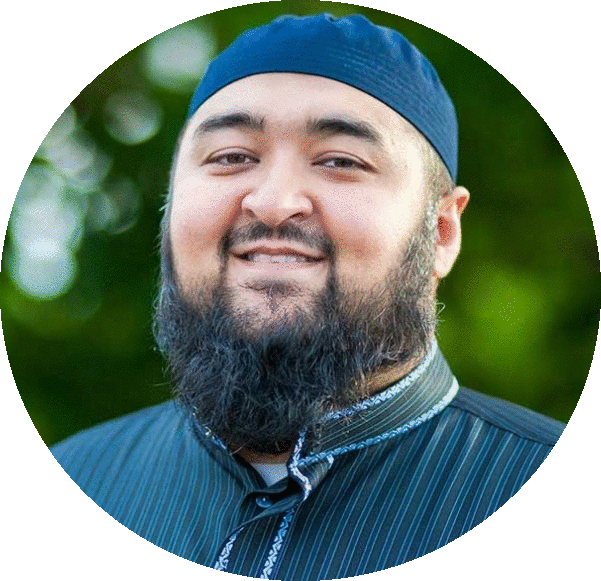 navaid aziz
Navaid Aziz is AlMaghrib's Director of Public Relations and Instructor dedicated to reviving the Muslim mindset on spirituality, morality, education, and mutual respect.
Shaykh Navaid completed an Associate's degree in Commerce and Social Sciences before heading to the illustrious Islamic University of Madinah. He went on to complete a diploma in the Arabic language as well as a Bachelor's in Islamic Law, with a specialization in Fiqh and Usul Al-Fiqh.
Since then, Shaykh Navaid established himself as a highly sought after global lecturer and speaker. He is a passionate advocate for Muslim youth education and integration with a proven track record over the years. He is currently the Director of Religious and Social Services for the Islamic Information Society of Calgary, volunteered as Islamic Editor for Little Explorers and Recess Kids magazines, serves as a youth and family counsellor, volunteered as chaplain at S.A.I.T, and became the first ever Muslim chaplain with the Calgary Police Services in 2015. His work includes helping in the mitigation of criminal radicalization and implementing civic engagement opportunities for youth.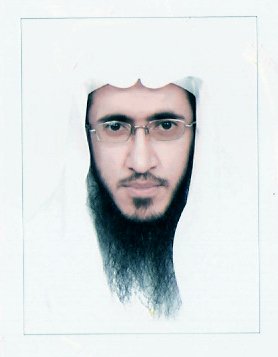 Nabeel Nisar Sheikh
Nabeel Nisar Sheikh recieved a BA in Hadith from Dar-Al-Hadith al-Khairiyyah in Makkah and an MA in Uloom-Ul-Quran from Umm Ul-Quraa.  He completed and recieved his PhD for Quranic Sciences.  The Sheikh has also had the honor to study under numerous senior scholars in Makkah. Currently, he teaches Islamic studies at various institutes and also edits classical manuscripts of Islamic texts for different publishing companies. 
Tahir Wyatt was raised in both West Philadelphia and Germantown.  He was educated in the Public school system where he attended and graduated from both Masterman and Central H.S. He accepted the religion of Islam in 1993, and married his high school sweetheart shortly thereafter.
Tahir received his Associates Degree in the Arabic language in 1999 and his BA in the Science of Hadith and Islamic Studies in 2003; in 2004 he received his first Post- Graduate Degree in Islamic studies and in 2009 Tahir was awarded a Master of Arts Degree in Aqeedah, which is Islamic Creed.
In November 2012 Tahir was appointed by Royal Decree as the first person to teach Islam in English at the Prophet's Mosque in Madinah, the second holiest site in the Muslim World. This Mosque accommodates over a million worshipers; and in March 2014, Tahir was honored with the appointment of Simultaneous Interpreter for the Imams of the Prophet's Mosque in Madinah Saudi Arabia.
While performing all of these duties abroad Tahir has been a constant resource and facilitator to mosque's, Islamic center's, universities, penal institutions and local governments on a variety of topics centered around Islam and current events.
Tahir Wyatt successfully defended his dissertation in October 2017 and earned his PhD in at the Islamic University of Medinah, KSA. He has been married for twenty years (20) and has five children.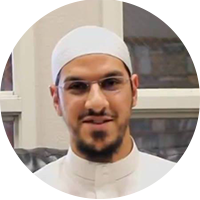 yousef hussin
Yousef Hussin was born and raised in the United States. He traveled to Egypt where he studied at Al-Azhar University and studied various Islamic Sciences with scholars outside the University. He then studied at the Islamic University of Minnesota, earning a B.A. and M.A. in Islamic Studies. He has received numerous ijazat (licences), including ijazah in several modes of Qur'anic recitation from Sheikh Waleed Al-Meneese and Sheikh Sherzaad Tahir. He was previously the Imam of Masjid Annur in Sacramento, CA.